SKIATHOS SENSES is a luxury accommodation in the center of Skiathos island, with green philosophy and positive, Greek island aura.
Every time we have a guest, it's like we open the gates to our heart. This happens as the idea of creating a special place of hospitality in Skiathos, was a childhood dream for me!"
Vasilis Zacharis- CEO & Owner of SKIATHOS SENSES.
Vasilis Zacharis may not be from Skiathos, but he feels like he has always belonged to this Sporades island. This is the place where he spent his first vacation and where he dreamed for the first time, as a teenager, of creating an accommodation. As a nature and sports lover, he is a climber and mountain runner, he immediately recognized that in the rich natural environment of Skiathos, he could enjoy any sport activity, enjoy nature in all its glory and be inspired for a creative continuity.
SKIATHOS SENSES
A unique experience for all your senses
SKIATHOS SENSES, which is somewhere between green and blue, aims to evoke emotions, to awaken every feeling of its guest and ultimately lead him to live an experience that will then become unforgettable moments.
"Our inspiration was clear… We wanted to create a special place of high aesthetics and excellent functionality, where the guest will relax and want to be active in nature. We challenge him to be inspired and to get to know this wonderful island and island's hidden beauties".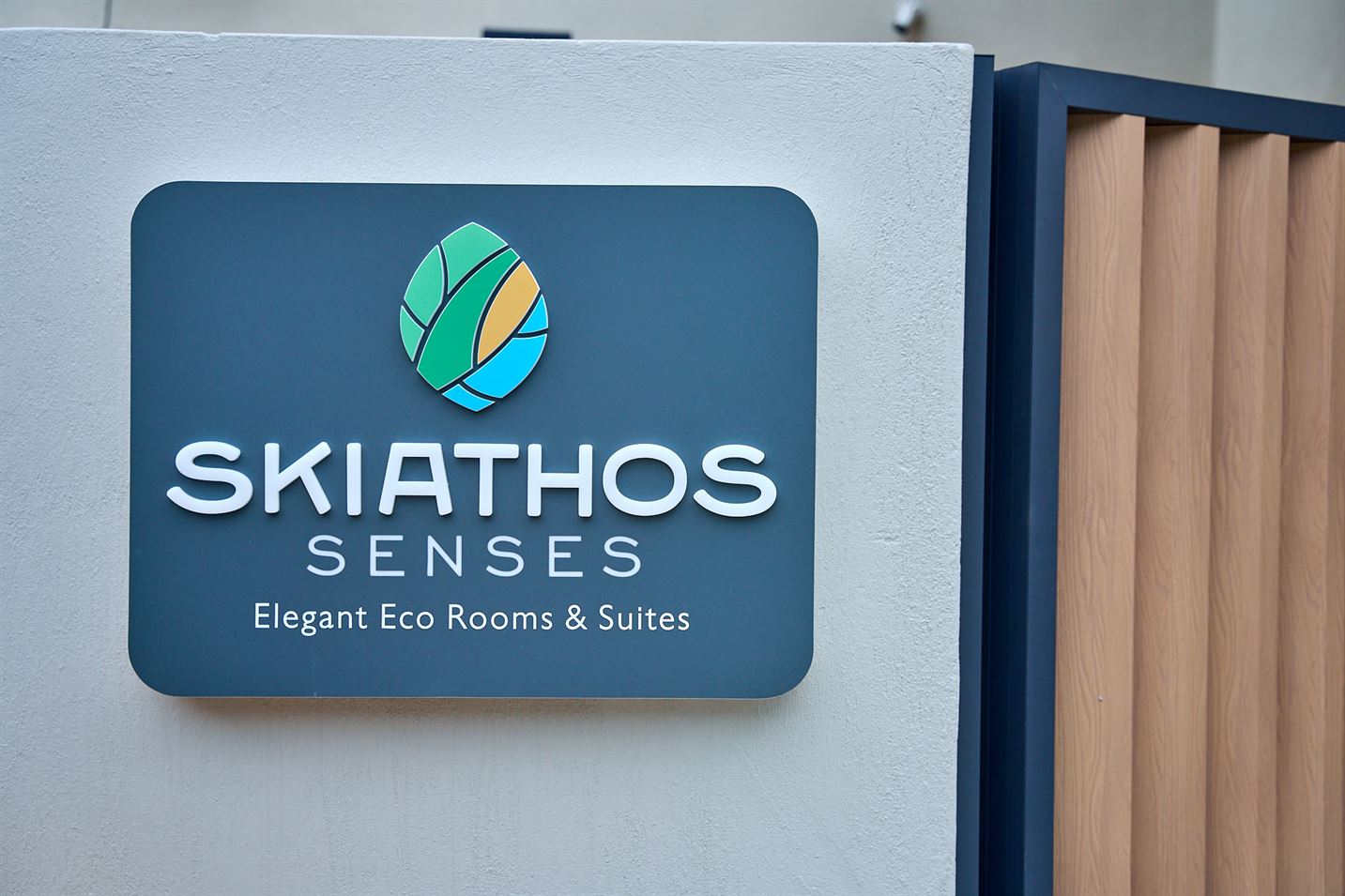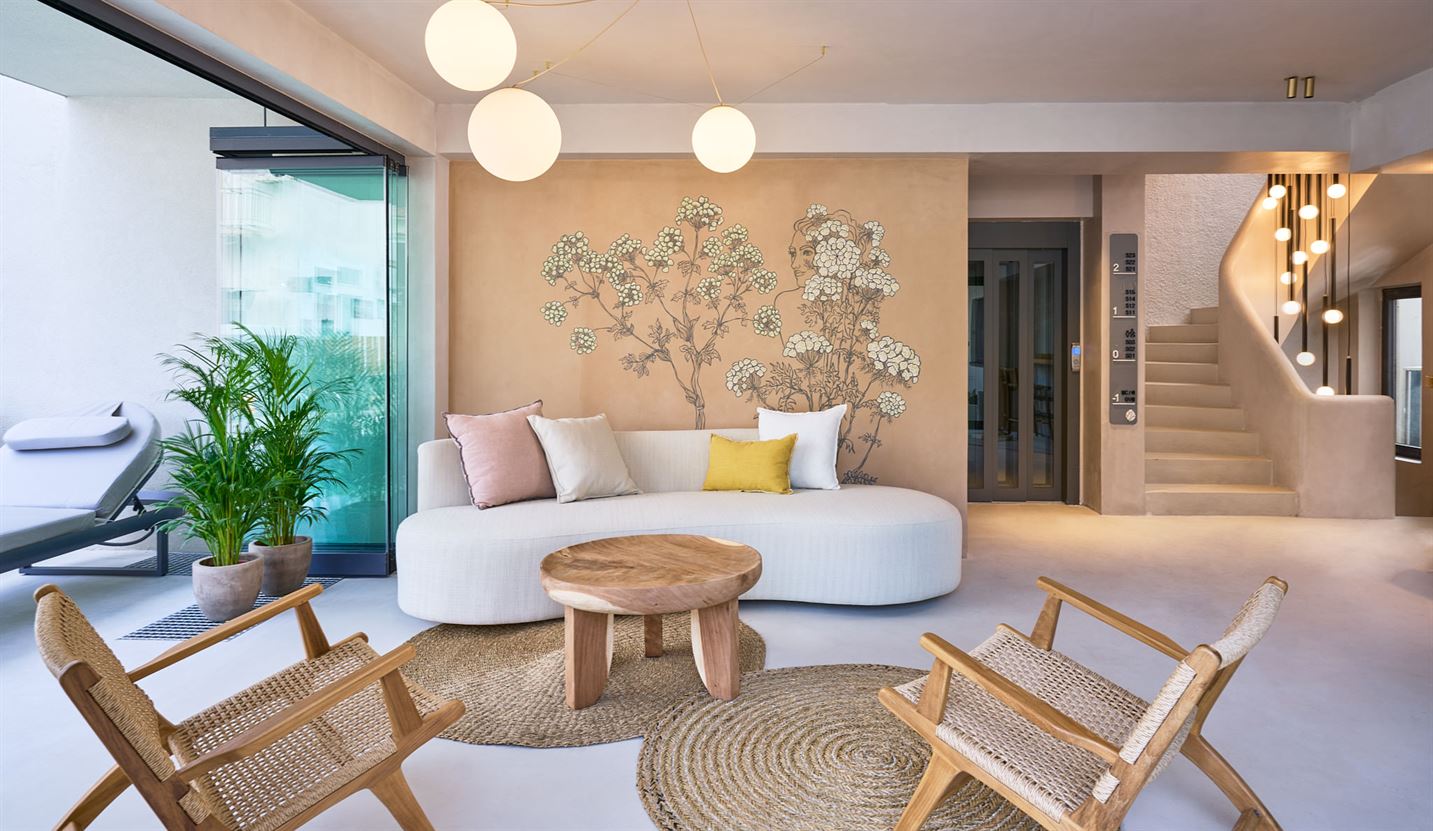 Contact and interaction in a pure, authentic and true environment in nature brings the feeling of euphoria. We all need to feel positive vibes in a demanding daily routine! So our goal is "deep breaths" of positive thinking, energy, communication and mental uplift.
"SKIATHOS SENSES is a luxurious, elegant, eco- friendly and life- charging destination. We want our guests to be filled with positivity, which they will take with them when leaving Skiathos. Because holidays should not be just a break, but a period of inspiration to make important and enjoyable changes in our lives.