Sightseeing in Skiathos island
Skiathos can't hide its traditional character, which is emphasized by the Byzantine and medieval monuments. Below you will find some of the most famous sights of this island and some of the most traditional settlements.
Papadiamanti's house
Skiathos is the homeland of famous Greek writer, Alexandros Papadiamantis.

Papadiamantis grew up and died in this house, built by his father in 1860, according to the wall inscription on one of his walls.

This house is located about 100 meters from the city port and very close to Skiathos Senses.
The house is a simple, traditional island house. However the fact that such a great writer and representative of Greek culture was inspired and lived there until his death makes it a unique exhibition space, a Museum.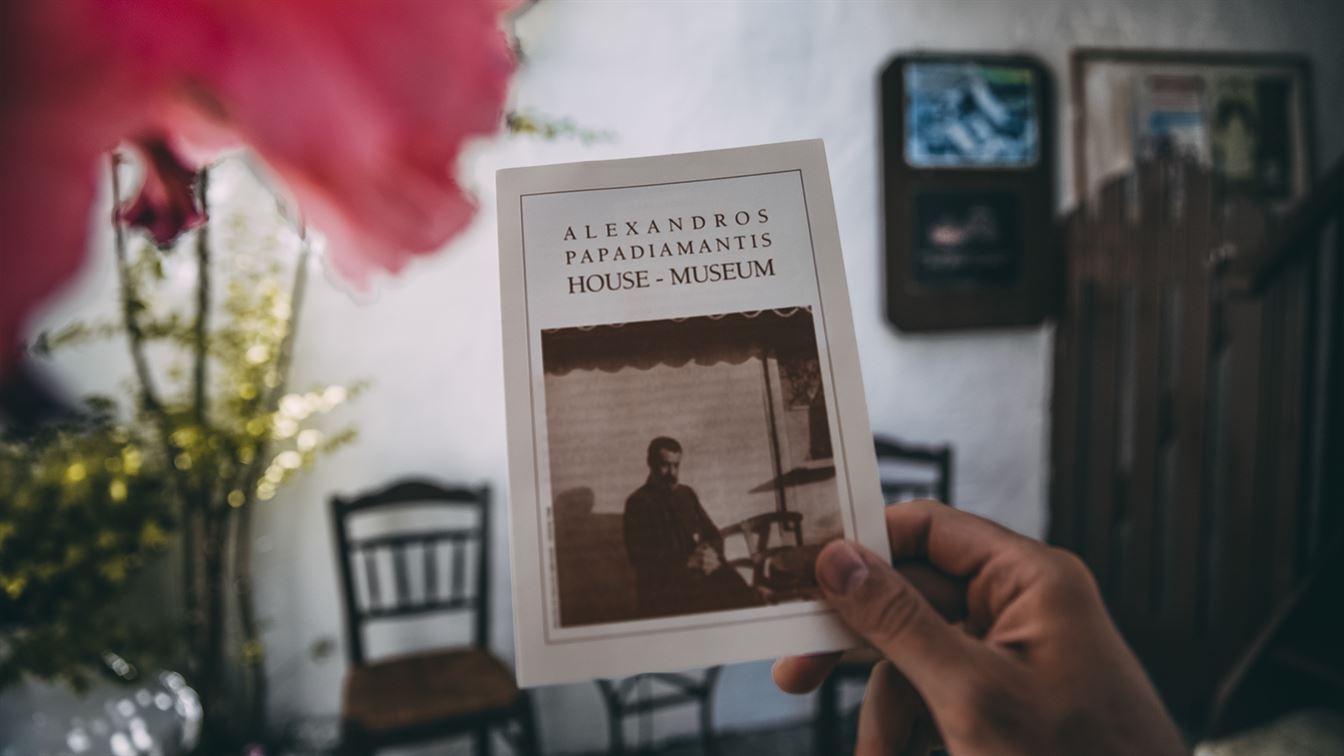 Bonus info: It' s also worth choosing one of the best boat trips to the island, but also to the diving center of Alonissos where the first underwater museum in Greece is located.