The beaches of Skiathos
More than 65 beaches
Skiathos is often referred to as the "Diamond of Aegean" and if we consider that it has more than 65 natural beaches with rich nature and pines which almost touch the water, this title is fair enough!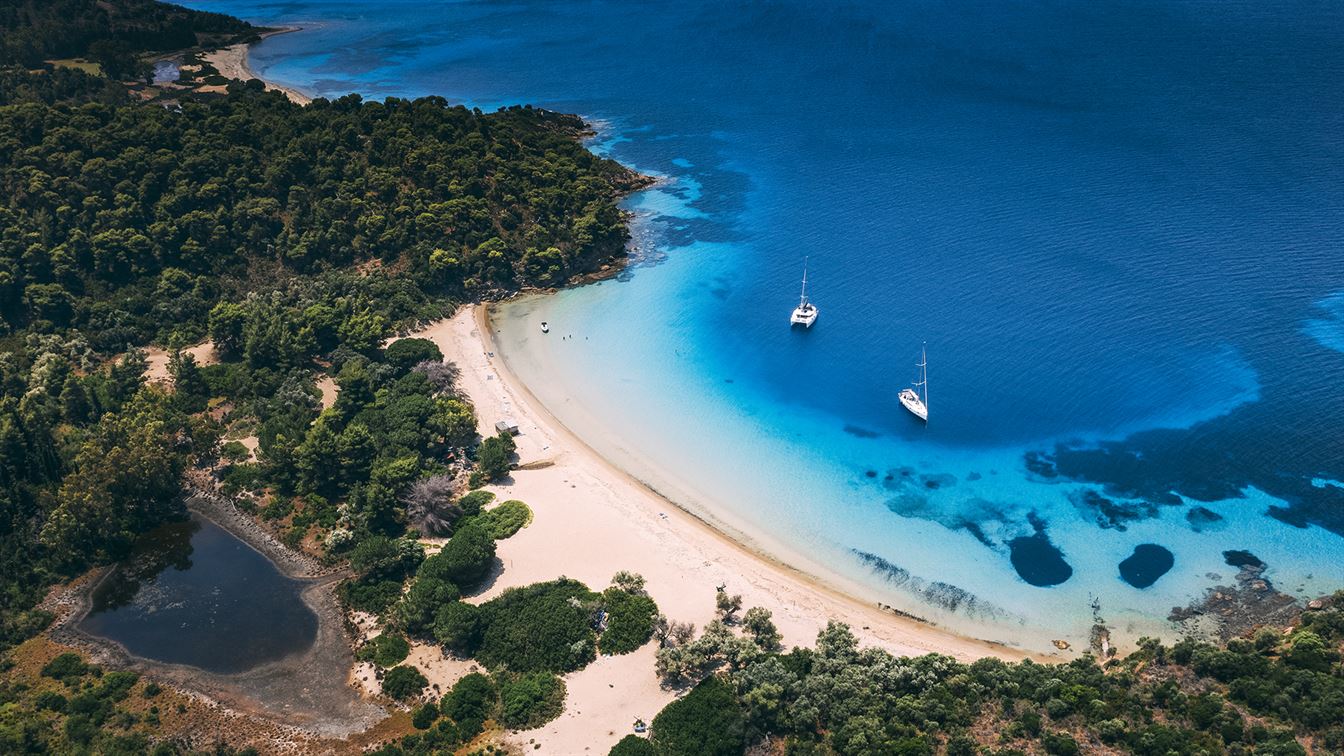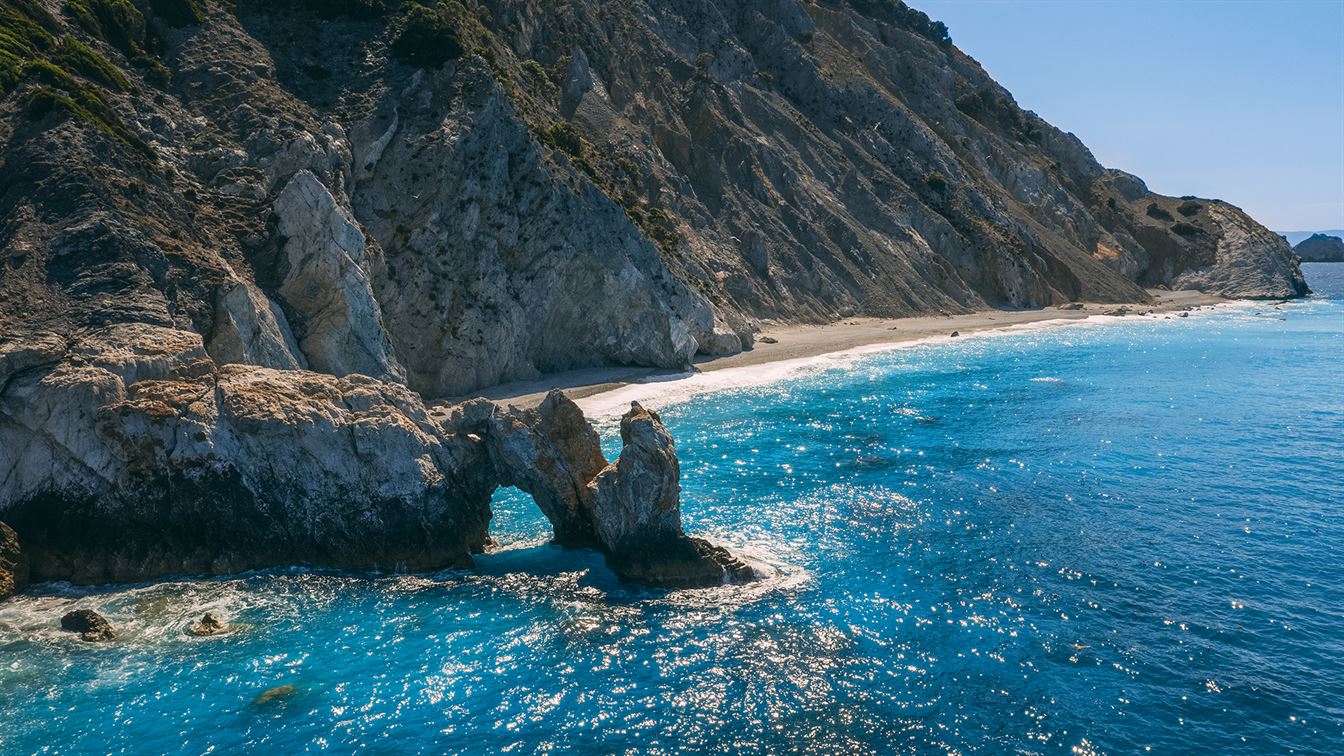 Most of the beaches are reminiscent of small coves and stand out for turquoise waters, fine sand and the characteristic white pebbles. Some of them are accessible only by boat, with many ferry tours starting from the old port.
Bonus info: Many of Skiathos' beaches are ideal for water sports such as surfing, kitesurfing, jet ski, water skiing, SUP (ex. Koukounaries, Megali Ammos). One more interesting information, which concerns the lovers of hiking, is that on this island you have the opportunity to enjoy your favorite activity both in mountains and by the sea.
Skiathos Senses choose Skiathos beaches
Koukounaries, with golden sand
Banana
Lalaria, accessible by boat (must- go)
Island Tsougkrias opposite of Skiathos port, with the exotic beach and sandy sea
Megali Ammos, organized beach near Skiathos Town
Agia Eleni, ideal for families
Kryfi Ammos, with natural beauty and crystal waters
Achladies, with fine sand and rich dining options after swimming
Aselinos, with coarse sand and pebbles (ideal beach for relaxation)
Ksanemos, with deep blue waters
Kanapitsa, surrounded by impressive coniferous trees
Vromolimnos, a sandy beach with crystal clear waters
Mandraki or Xerxes' port, with unique waters but also with the interesting story that from there Xerxes, the king of Persia, waited for Mardonius who was coming from the land in order to meet at Thermopylae and coordinate their attacks in Athens and Sparta.